Kenya Cultural Safaris-Tours
African Home Adventure Safaris facilitates your opportunity to explore and enjoy the diverse Kenya cultural tours and traditional practices of different tribes of Kenya. The major tribes in Kenya are Luo, Kalenjin, Kamba, Kikuyu and Luhya which together account for 70% of the total population. In their rural homes, these Kenyan tribes exhibit the distinct Kenya cultural code of practices and traditions peculiar to each other [pretty different from the others]. We are flexible in these Kenya cultural safaris itineraries as the number of days to participate in them, depends on which tribe, season, occasion and distance from the starting point.
The Maasai tribe is the most authentic ethnic tribe of Kenya. The Maasai tribe is a unique and popular tribe in Kenya due to their long preserved traditional culture. Despite education, civilization and western cultural influences, the Maasai people in Kenya have clung to their traditional way of life, making them a symbol of Kenyan culture.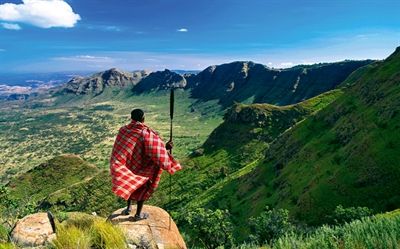 9 Days Wildlife Special Landscape and Prehistoric Tour.
Adventure Camping Safari combines the classic Kenya wildlife Safari with Kenya Cultural Tours and historical glimpse of Western Kenya. Leave Nairobi in the morning at 7.30 am head to Naivasha with lunch on arrival then visit the Hell's Gate Park[one of the few parks where you can walk or cycle to see the wild animals]. There is a Geothermal power station and very beautiful scenery, dinner and overnight at the campsite or budget hotel.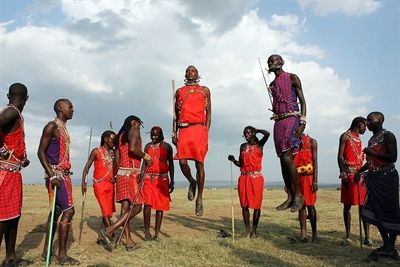 10 Days Classic Kenya Cultural Safari.
This unique 10 days camping safari combines the classic Kenya wildlife Safari with Kenya Cultural and historical glimpse of Western Kenya. The tour starts at 8.00am from Nairobi heading to Naivasha with a brief stop at the viewpoint of the Great Rift Valley. On arrival, settle at a hotel or camp. After lunch, visit Lake Naivasha (fresh water lake in the rift valley) for birds, hippos and plain game. Boat ride to the crescent island is magnificent combined with a walk to see the game. Dinner and night at your hotel or camp.