Tanzania and Kenya Combined Safaris & Tour Packages
A combined Tanzania and Kenya safaris in 7 Days starting with Ngorongoro crater to Serengeti in Tanzania then crossing over to Masai Mara in Kenya will give you a chance to experience both of East Africa's best safari destination. It is totally worth your time since it's comprehensive tailored for you to fit with your time schedule without repeating yourself. Booking your tour with African home adventure safaris provides you an opportunity to have a seamless Kenya and Tanzania trip under one stop shop tour operator.
View Full Private 7 Day Tanzania Ngorongoro Crater-Serengeti & Masai Mara Safari Itinerary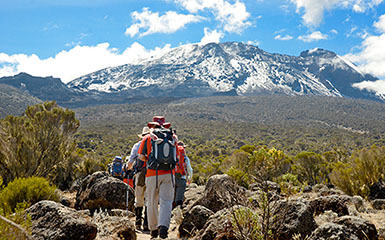 16 Days Best of Kenya and Tanzania National Parks- Kilimanjaro Climbing Tour up Machame Route Down Mweka Route.
Departing Daily
This 16 day combined safari involves the best of Kenya and Tanzania. Masai Mara opens up a world of beauty as you view the wildlife in different terrains, culture and various birds, and the lake Nakuru tour gives you a chance to see the rhinoceros in black and white, Rothschild giraffe, numerous birds animals and even baboons. The excitement tops up when you visit the other parks in Tanzania, and the peak of it all sets in as you climb mount Kilimanjaro and set the adventure mode on.