Leading inbound premier Kenya and Tanzania Tour Operator. Africa Home Adventure Safaris kenya budget safaris is among the finest kenya budget tour operators and tanzania adventure safari operators that offers a level of product, excellence service through experience and value that is second to none in these safari-tour itineraries. kenya budget camping, tanzania adventure tours , kenya lodge safari, kenya adventure safaris, tanzania budget safaris, kilimanjaro climbing tours, kenya trekking tours. All our kenya-tanzania safari itineraries are preferred by luxury tourists and low budget backpacker travellers. As a proud affiliate of Hihostels and kenya youth hostels association we honestly understand the needs of hostelers' and commit ourselves to providing an excellent pocket friendly and cheap kenya safari tours, tanzania adventure safari, east africa safaris and africa adventure safaris holidays of a life time.

We are kenya based adventure tour operator, kenya tanzania budget tour operator committed to offering sustainable safari in tanzania and affordable friendly kenya tours, tanzania adventure safari tours, tanzania kilimanjaro climbing tours since the year 2001.

Why book your kenya adventure safari through us?

Booking your kenya budget safari packages , tanzania adventure safari and kenya budget safaris gives you the security of knowing that your kenya-tanzania budget safaris holiday is in the hands of an established, professional company with an excellent reputation and A BONDED KATO MEMBER. This ensure your Kenya and Tanzania adventure safari payments are fully protected if a bonded KATO member ceases trading and operation.

All your kenya budget safaris bookings to masai mara will guarantee your accommodation at the enchoro wildlife camp masai mara. The camp is an affiliate member of kenya youth hostels association, which is also affiliated to the worldwide network of hostelling international. Explore kenya on a low budget while maximizing your fun, freedom and flexibility while on kenya budget safari holidays.

Enchoro Wildlife Camp Masai Mara is offering Masai mara budget tented camping accommodation in semi luxury large spacious tents, all ensuite bathrooms with hot and cold showers, flash toilets, changing room and lockers for safety of one's valuables. We ensure that your stay is enjoyable, Comfortable and safe as possible while on kenya budget safari holidays trip.

Africa Home Adventure Safaris offers nairobi airport transfers from nairobi airports and reserve budget accommodation in Kenya, advice on what to take and how to take it, money matters, insurance, travel health and many. We are great present for a first-time traveller and essential outfit for all budget backpackers. Our client's always ask for more kenya budget safaris after trying our services, our kenya budget tours are designed to challenge, push and eventually lift you to a new world of experience and understanding of yourself and what you are capable of accomplishing, you'll not only return home enlightened, but you'll also return home ready to take on the rest of your life challenges.
YHA kenya travel holidays center offers great kenya safari holidays deals
i. Easy Packages
Start your kenya safari holidays and tanzania adventure safaris the easy way with YHA travel holiday's combination.
kenya safari tours . And Tanzania adventure safari holidays.

We are based in kenya and have strong ground handling with our own fleet of vehicles, offices and staff, dealing directly with the hotels, lodges and park authorities. Without the middle agents, you get better prices as well as quality. We serve clients from all over the world including UK, USA, Europe and Asia. African Home Adventure Safaris operates it's own safaris on a 4 x 4 toyota landcruser -especially on tanzania adventure safaris. The majority of the kenya safari tours are however based on our customized seven-seater safari vehicle with specially modified suspension, full-length photographic roof hatches and seats designed with seat belt all clients are guaranteed window seats for game viewing and comfort.
Link Exchange with African Home Adventure Safaris

kenya safari holidays like no other in africa blogspot.com

Yha kenya adventure travel activities blogspot.com
Dreaming of traveling to some Exotic destinations in Kenya?
Enjoy Summer Holiday Adventure Deals and Get 20% off. Pick your dream Kenya holiday online now!

Budget Travel Kenya-Wildlife and Safari friendly packages
African Home Adventure Safaris pages on Facebook
Designed for you. Only from African Home Adventure Safari
Kenya safari to masai mara is the perfect way to combine wildlife safari with discovering and experiencing a little more of Masai traditional culture, a fun-loving expedition and informal Kenya budget adventure safari while your holiday tour begins with a night in Masai Mara tracking jumbos or watching leopards and cheetahs prowl the savannahs. There is a great choice of tours here while traveling in a group of 4 people or less with an experienced tour driver guide leading your safari expedition, for sure you will love it.
Travel to Kenya, Explore Kenya and Discover Kenya with
Africa Home Adventure Safaris Kenya and Tanzania Tour Operator and Kenya Youth Hostels Network and get the best of your expectations. All Hihostel members get a discount of 10% for any tour booked. Please mention this in your first e-mail to us.

Enchoro wildlife camp-hostelling international blog
Tips, news and advise on hostels and budget travel
Best of Kenya 8 Days Safari!!!

Mount Kenya Trekking Tours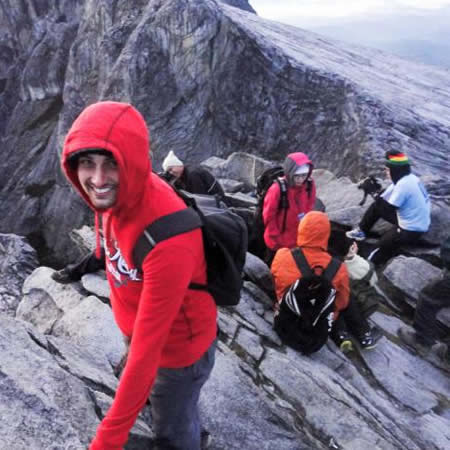 Masai Mara Budget Tented Camp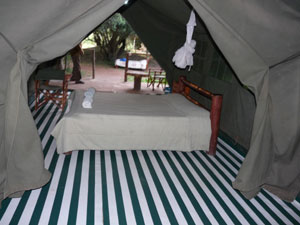 Visit African Home Adventure Mountain Adventures's profile on Pinterest.
Kenya premier safari destination,


Thanks a lot for picking up the receiver! my fantastic experience with African Home Adventure keeps reminding me to tell you to give them a try.

We are proud to announce our affiliation with SafariBookings.Com