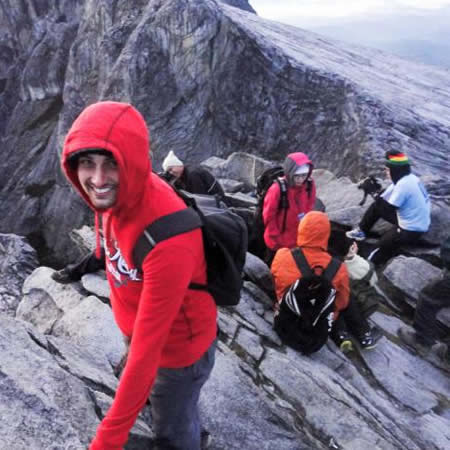 mount kenya trekking tours At 5,199 m, mount kenya climbing Tours is the second highest peak in africa. It is an ancient extinct volcano, during whose period of activity (3.1–2.6 million years ago) it is thought to have risen to 6,500 m. There are 12 remnant glaciers on mount Kenya, all receding rapidly, and four secondary peaks that sit at the head of the U-shaped glacial valleys. With it's rugged glacier-clad summits and forested middle slopes, mount kenya trekking tours is one of the most impressive landscapes in east africa. The evolution and ecology of its afro-alpine flora also provide an outstanding example of ecological processes. There are three main routes, which penetrate the forest and the moorland. The routes are naromoru, sirimon and chogoria and each of which has something different to offer. Naromoru is the fastest route to point lenana but not as scenic as sirimon route and chogoria route. Mount kenya climbing tour consist of three peaks the batian [the highest] nelion and lenana. Of these peaks, the original hard center core is all that remains; the bulk of the volcano has been eroded away with time.

Mount Kenya Climbing Routes.

Sirimon down Sirimon Route 4 days : A more gradual trek to the summit, traversing areas of rich forest cover before emerging into the sprawling moorlands. This hike is usually rated as the easiest among the short trips and is quite popular with persons attempting to reach an altitude exceeding 4000m for the first time. It is a good choice for large trekking groups as it follows the same trail up and down, making it convenient for those who are unable to reach the summit to stay behind at lower camps to wait for the rest of the group to complete the trip then descend together. Unless preferred, camping is not necessary as accommodation is available in a lodge and mountain huts throughout the trip.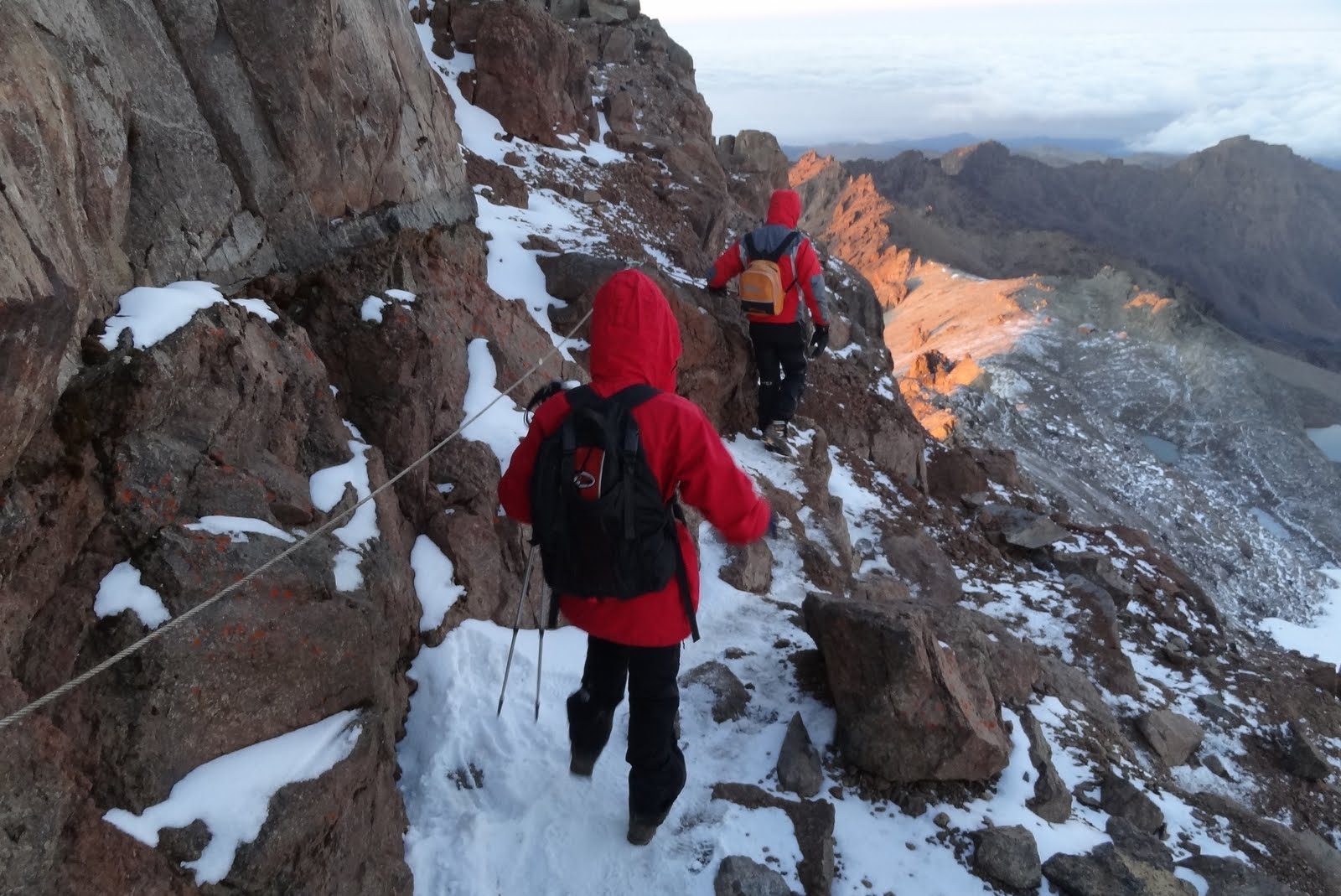 Mount Kenya Climb Sirimon down Chogoria route 5 days : On this Mount kenya climbing experience, you ascend via the dry and little used sirimon trail and descend on the scenic chogoria trail. You reach point lenana (4985 m), the highest point accessible to walkers, and return to base. Mount kenya is africa's second highest mountain. Above the habitable altitude, you find a rainforest zone, abundant with many tree species and wildlife too. Further up is open moorland, and beyond is the snow line where vegetation is sparse. Finding snow on the equator was a great surprise for the first Europeans to get to east africa.
Sirimon down Narumoru 7 days : The naro moru route is the fastest and therefore also the most popular route onto the mountain, being used by many of the tour and outfitting companies guiding clients up to point lenana.
5 days mount kenya hikking tour- naro moru route. Read More... 5 days mount kenya trekking tour- naru moru – out chogoria route. Read More... 6 days mount kenya climbing - sirimon – out chogoria route. Read More...